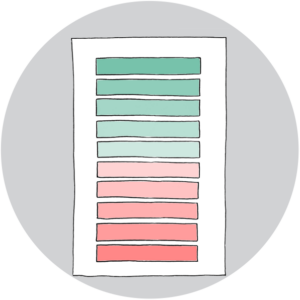 Improve
Execute and improve
the improvement initiatives
You know what should be improved. Now the improvements needs to be carried out. Consider it an independent project. Whitebox knows all the good practices and will gladly help with inspiration but there are something that are even more important! First you need to seek skills and competence internally! Someone in the company is best at it. Find them, and start there. Otherwise you will risk to implement something which work somewhere else but not for you.
Subsequently an improvement initiative has very tought living conditions in a world impacted by execution and for most organizations it is also a new exercise, which only few have good experience with.
Whitebox has done some research resulting in ImprovAbility and ISO/IEC 33014. We are therefor able to provide some unique services giving improvement initiatives the best possible chance for success, e.g. by strengthening the improvement intiatives on the way.
Did you know that there are 10 different overall change strategies? Some will be highly suitable for executing your specific change. Other will definitily not! If you have a specific change in mind, try our change strategy teaser and see whether the strategy you implicitly had chosen is the right one.
When you have taken the test we hope that you feel that you are more ready to execute the change. We hope so for all of our services.
Get a good start
Get a good start with a management group which completely agree on which strategy needs to be followed.
You have tried the teaser ! It provided feedback on how you view the change. But how about the other managers or leaders who are responsible for the implementation? How do they perceive it?
With a Proof of Strategy workshop we ask all the responsible leaders and facilitate a discussion of the answers to ensure consensus and thereby a leadergroup who runs in the same direction.
Improvement initiatives should be initialized on a solid ground and in the right organizational environment. A facilitated kickoffworkshop can be part of ensuring that the initiatives "gets a good start".
Lastly, there should be follow up along the way to among other thing correct the initiatives basis or environment as well as securing that the improvents are meets the organizations need. It can happen with either a Proof of Projectwhich among other thing secures ongoing learning and a focussed benchmark (Deep Dive) to get detailed knowledge on how you work within a specific field. Whitebox digs deep and you get a good foundation for the improvement.