Getting ideas and developing products are some of the things we are proud of in Denmark. We are number 8 worldwide in getting good ideas. We should be very proud of that. But we are number 29 in utilizing the good ideas*, and thus we drop out biggest national potential for growth on the ground.
In collectively more than 100 years, Whitebox's partners has researched and adviced product developments. On that ground we help companies at becomming better at getting new products to the market. Whitebox is management advisors within development projects and product development.
We are passionate about making your company better at getting new products to market.
We are leading in development and employment of international models within change management and product development. We have carried out 500 assessments in companies with these. Thus we know what works. And most importantly - under which circumstances.
We have learned that everyone would like to deliver good quality if they can. Whitebox makes it possible.
We therefor dare to expect that Denmark will become capable at exploiting the exeptional growth potential.
 "Denmarks ability to perform projects should get back to an international level"
The team behind Whitebox
Nothing is bought as expensive and sold as cheap as experience. And Whitebox is build on experience; lots of experience! Read more about our team , which has made competence evaluations with more that 8,000 professional people and helped over 500 companies to a higher efficiency and better products.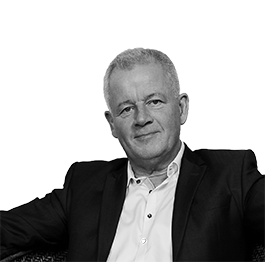 Per Hartlev
Partner & CEO
---
It is difficult to become competent. But it is even more difficult to link product development to the compnies dna, vision and strategy. It it here Per Harlev come into play with 30 years topmanagement experience, among other things as CEO for DELTA's 300 specialist with focus on product development.
Read more about Per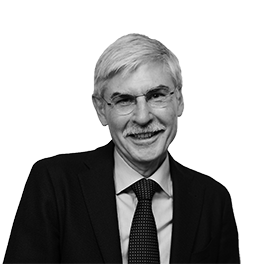 Jørn Johansen
Partner
---
Few people have set as distinct footprints in the industies work with improving the ability to develop products. Jørns axperience counts three business oriented research projects, on ISO/IEC standard and evaluations of more than 300 companies.
Reas more about Jørn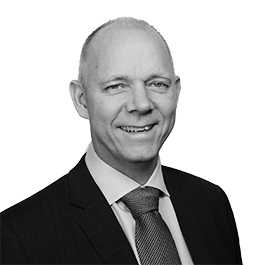 Morten Korsaa
Partner
---
What works - and where does it work. Morten has worked with assessments, recommendations, practical implementation of practices, and methods and tools in more than 250 companies around most of the world.
Learn more about Morten
Well-founded and accommodating
Through the last 15 years we have helped more than 500 companies with obtaining their unique competitive advantages with quick, cheap and more frequent releasing new products to the market. We are at a state in our lives where we decided to fully persue our dedication to make companies better at becomming better.
Humility
We are shown a large trust when we are allowed to see deep into a companies mashine room. We reciprocate this trust by, for any cost, acting with great humility and respect for the people and development functions we will work with.
Impartial dedication
We have a very large knowledge about standards generally and are in al modesty deeply familiar with models and methods for product development from around the world. We are therefor able to approach the tasks onimpartial terms.
We also know of our customers buissy schedule, so we put an honour in being extremely goal oriented so that you quickly, cheap, and in the possible way, move forward.