A Maturity ASSESSMENT
GIVES YOU DETAILED INSIGHTs
ON YOUR PRODUCTIVITY & PRACTICES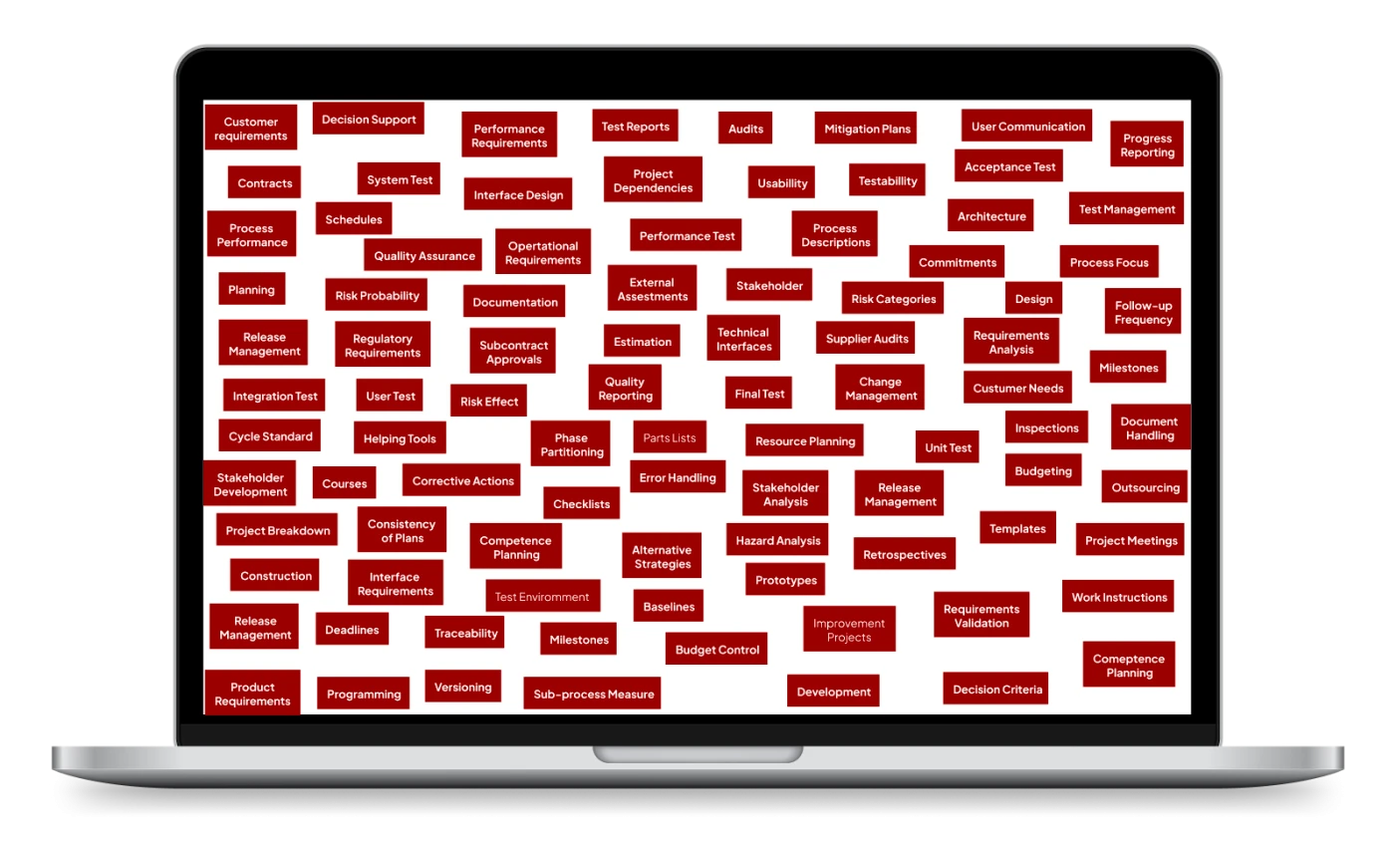 WHAT A Maturity ASSESSMENT LOOKS LIKE
Result: Insight into strengths and weaknesses
A: Low hanging fruits:
Project risk management
C: Low hanging fruits:
Change Control Board
B: Interface specification and stronger requirements
D: Quality leadership and supporting measurements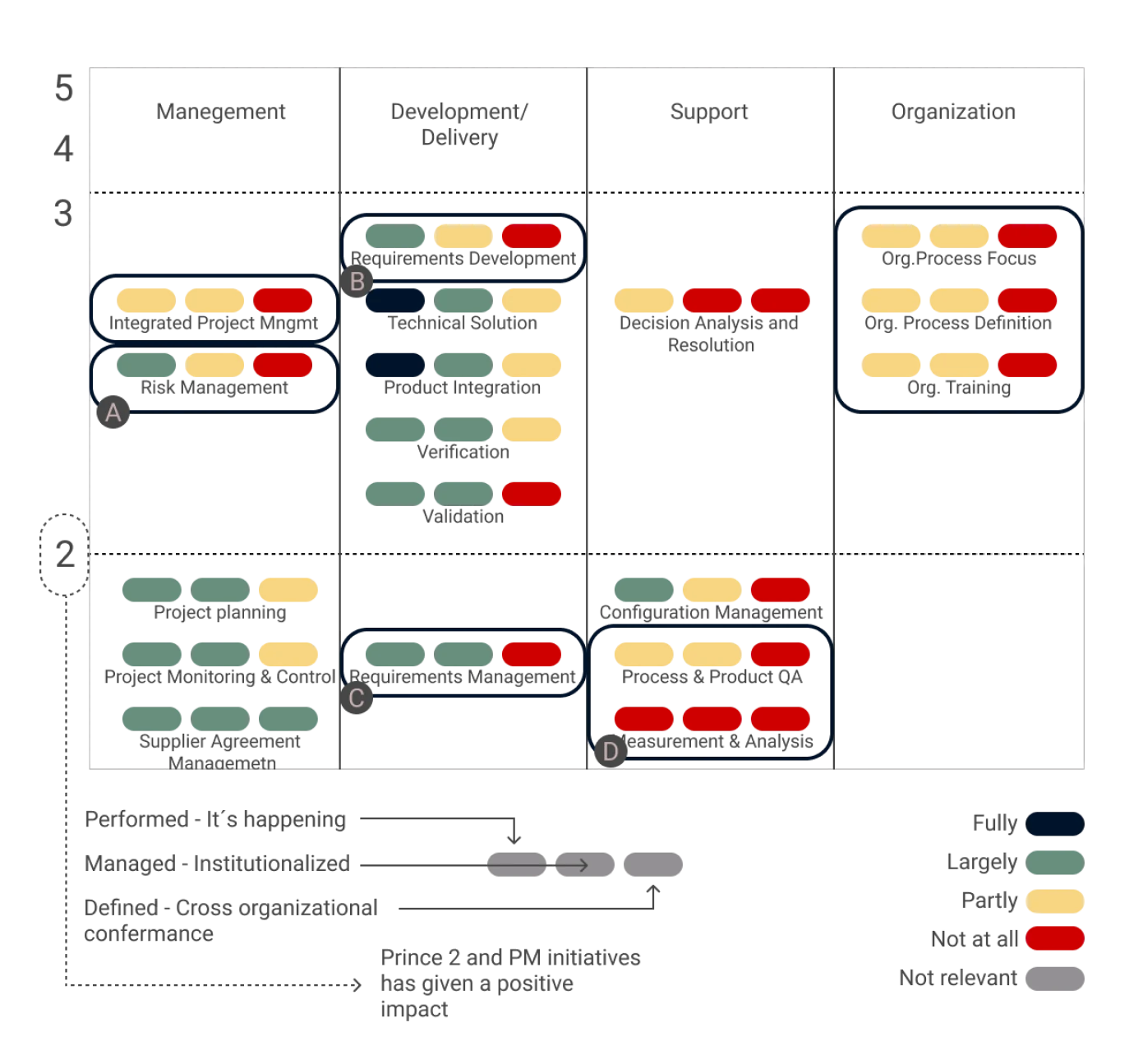 How maturity level impacts on collaboration
It is important to look at maturity levels for both the supplier and customer because it affects the overall success of the business relationship. If the supplier has a higher maturity level than the customer, they may not be able to fully leverage the supplier's capabilities, leading to missed opportunities for growth and improvement.
On the other hand, if the customer has a higher maturity level than the supplier, they may become frustrated with the supplier's performance and look for other options.
By assessing the maturity levels of both parties, it is possible to identify areas where improvement is needed and work towards building a more mutually beneficial relationship.
The same relation is relevant for Merger and Acquisitions.
A maturity level is a well-defined evolutionary plateau toward achieving a mature process. Each maturity level provides a layer in the foundation for continuous process improvement.
In CMMI models with a staged representation, there are five maturity levels designated by the numbers 1 through 5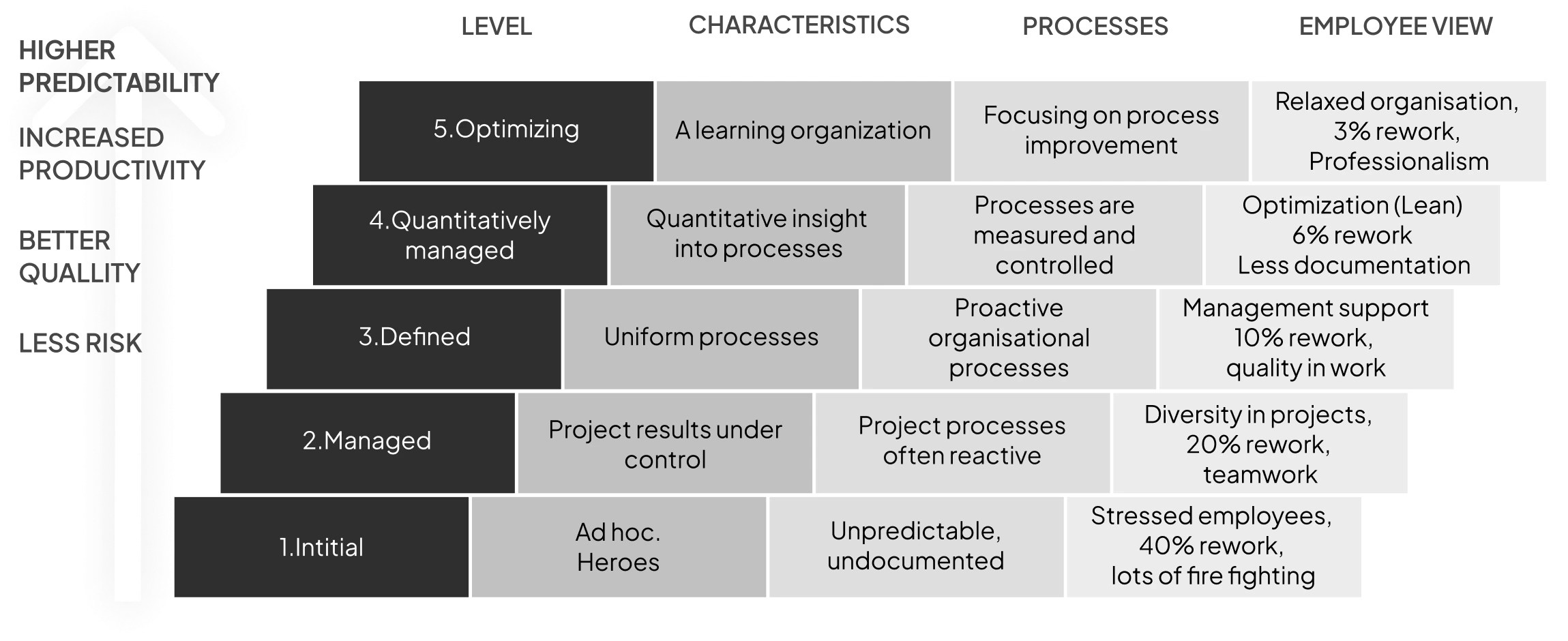 A higher maturity level in a business can bring several benefits, including:
A
Improved quality:
A more mature business has better quality
processes in place, which leads to improved products and services and increased
customer satisfaction.
B
Increased efficiency:
A mature business has streamlined processes, reduced waste, and increased productivity.
C
Greater consistency:
With standard processes in place, a mature business
can ensure greater consistency in its
products, services, and operations.
D
Reduced risk
A mature business has better risk management processes in place, reducing the likelihood of costly mistakes and errors.
E
Better decision making:
A mature business has access to better
data, which enables better decision making and informed strategic planning.
F
Enhanced reputation:
A mature business that consistently
 delivers quality products and services
 builds a strong reputation in the market, leading to increased customer loyalty and trust.