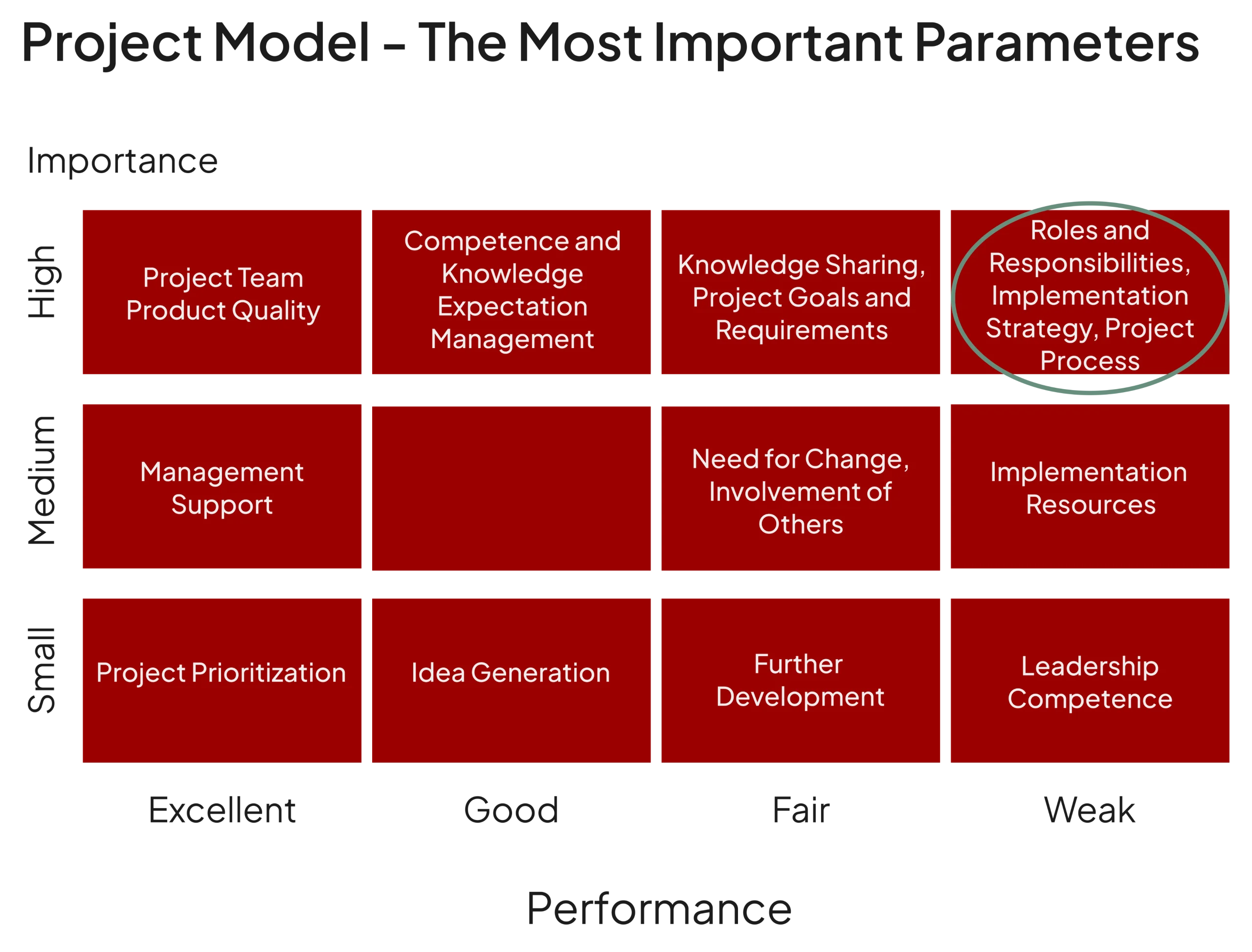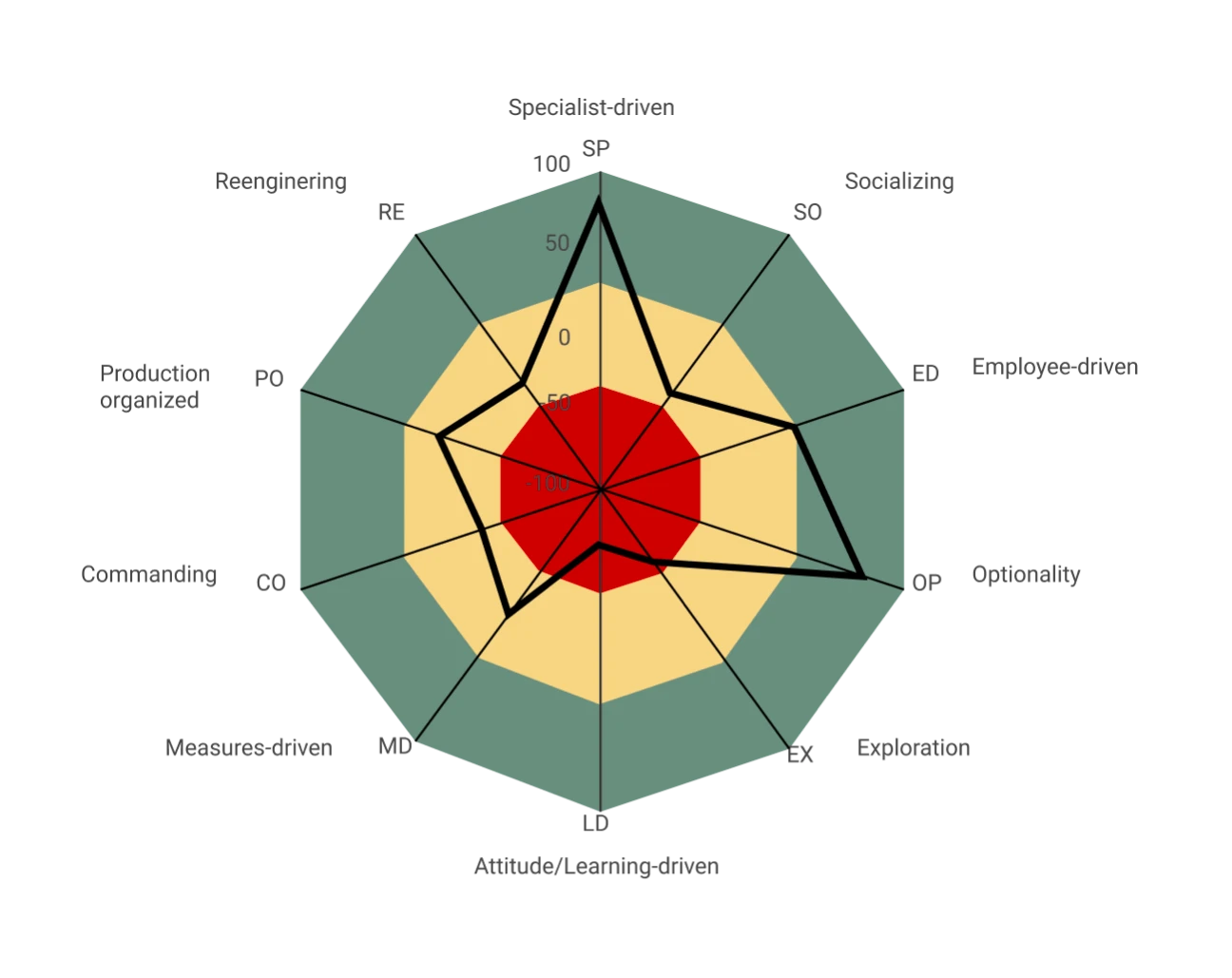 The ImprovAbility model identifies 17 crucial parameters for achieving success in a change project, and a "Proof of Project" analyzes all of them to determine the necessary actions, such as training or medication, required for project success.
During the project's initiation phase, a "Proof of Project" contributes to establishing the optimal framework for the project and conducting an overall risk assessment.
As the project progresses, a "Proof of Project" provides a rapid and unbiased assessment of the project's condition and offers suggestions on the most effective ways to provide support.
One of our significant clients had approximately 40 projects analyzed and compared, providing them with unique insights how to manage and prioritize their projects effectively (chart on left side).