Look here for the quick route to a structured overview.
Within a week we can provide you with a very accurate picture of how valuable and fit for purpose your processes are.
We look into your tools and interview key employees – and deliver a clear overview including three recommendations on which areas will benefit from adjustments.
Here you will find services which provides answers to:
Where you are at compared to the competition / the industry ?
Where are your strengths and where are your weaknesses with  regards to your processes
What makes most sense to improve?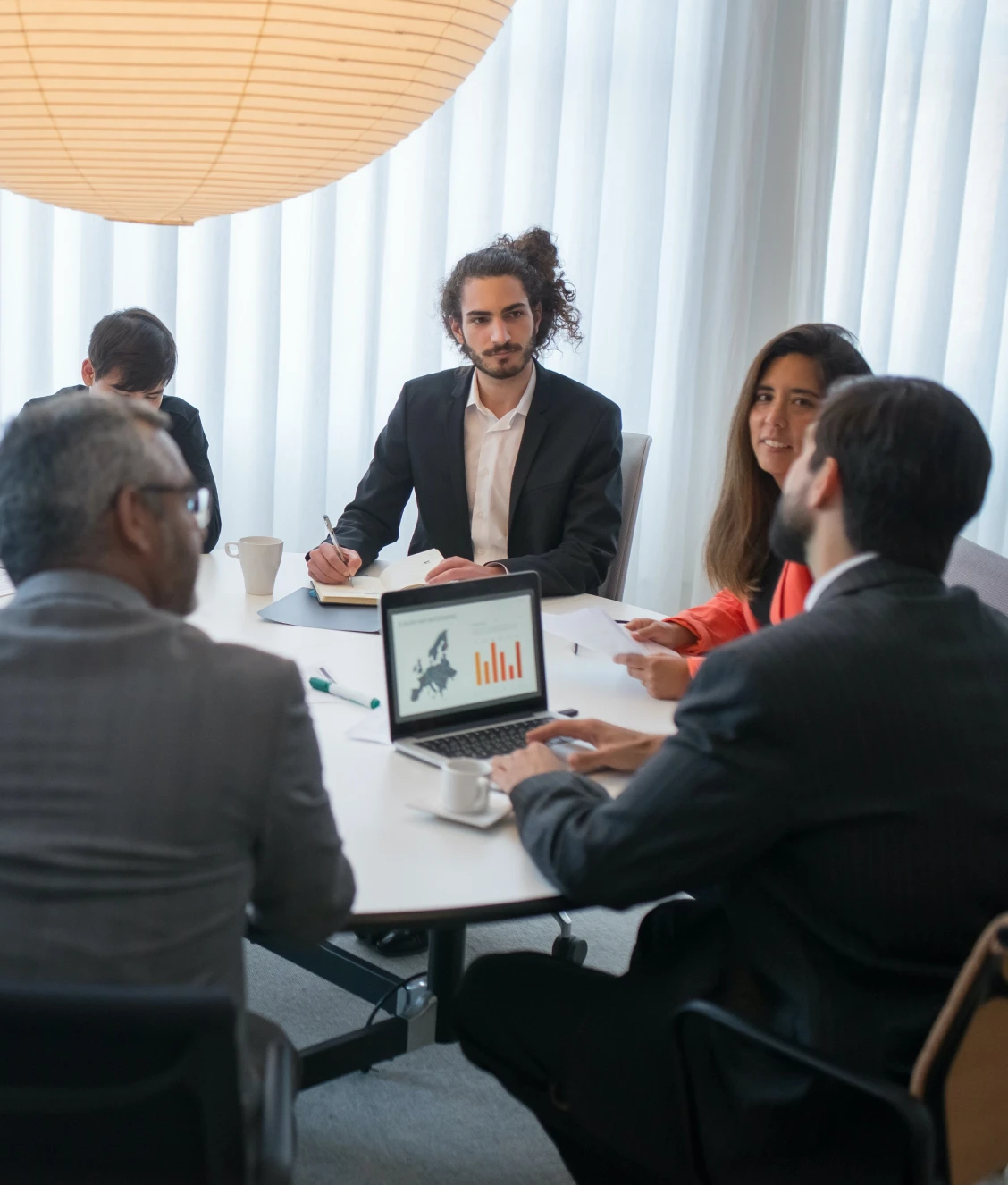 We find the weakest link in the
product/project development
– because that's where the potential is hidden!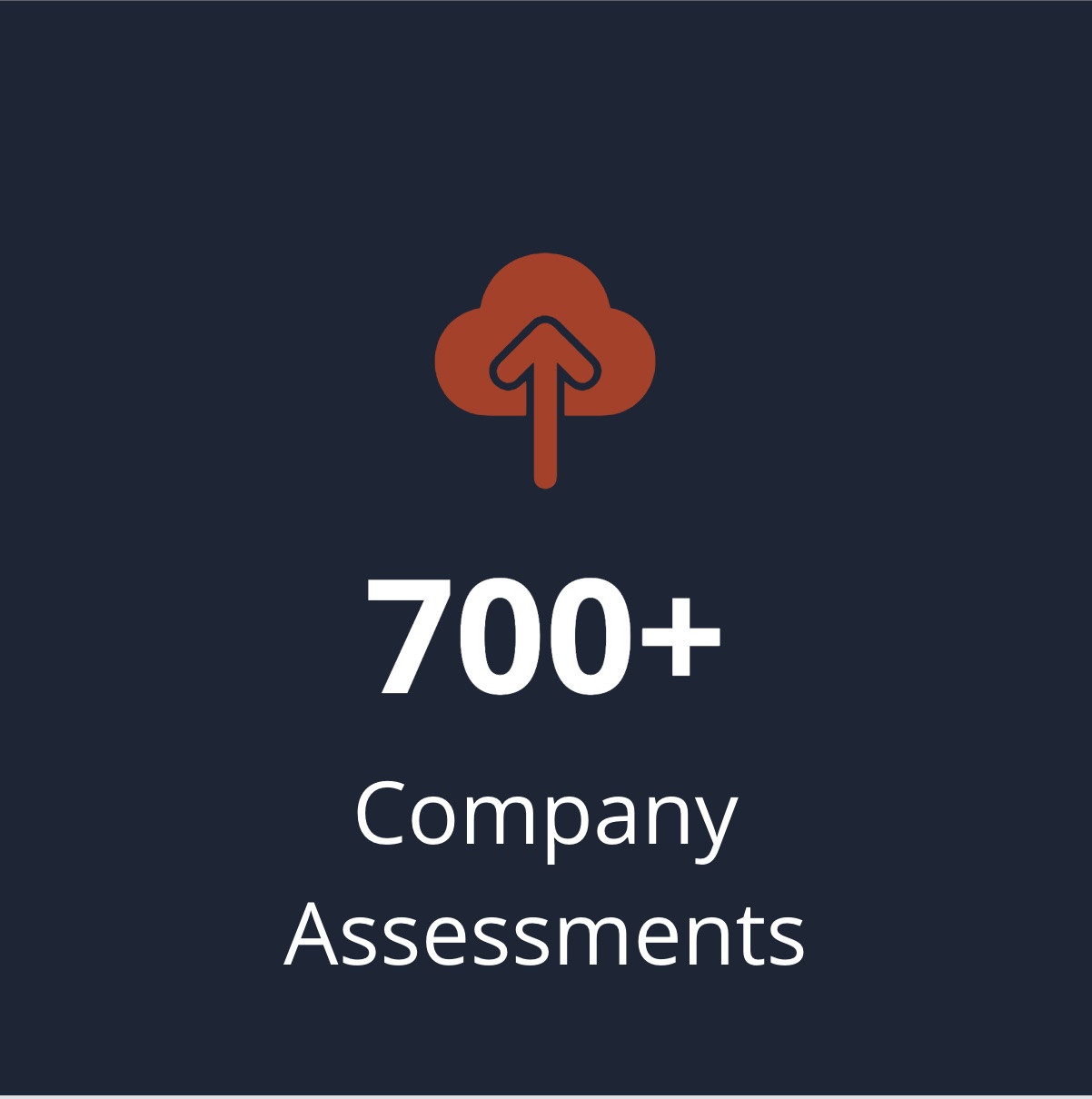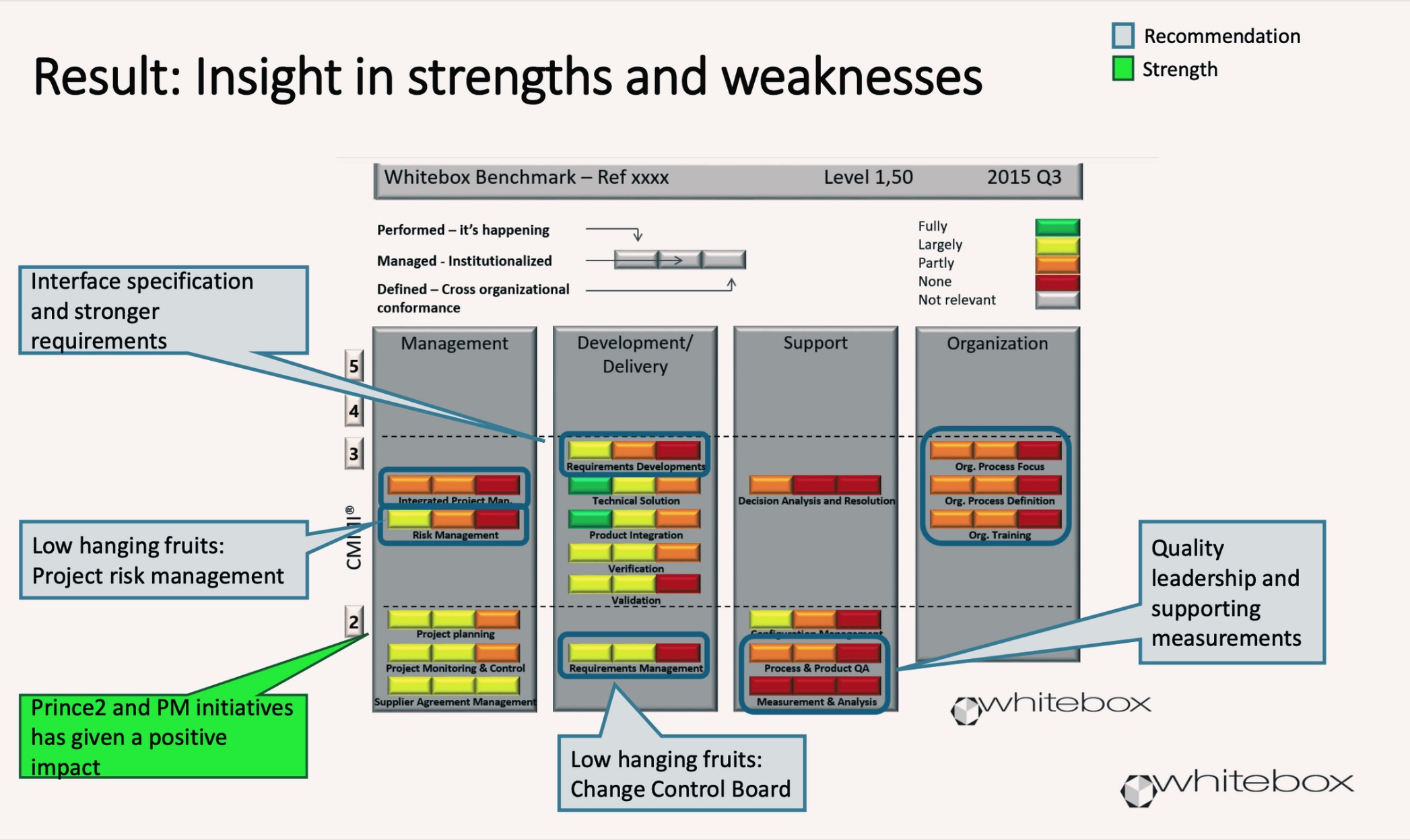 Being routed in the CMMI frameworks (authorized to give metrics for the US courtroom), Whitebox has over the past 25+ years developed assessments services which serves as valuable insights for Denmarks most noticeable product/project development organisations.
And when being persistent in pursuing elevated performance through enhanced maturity, the numbers follow in the balancesheet.